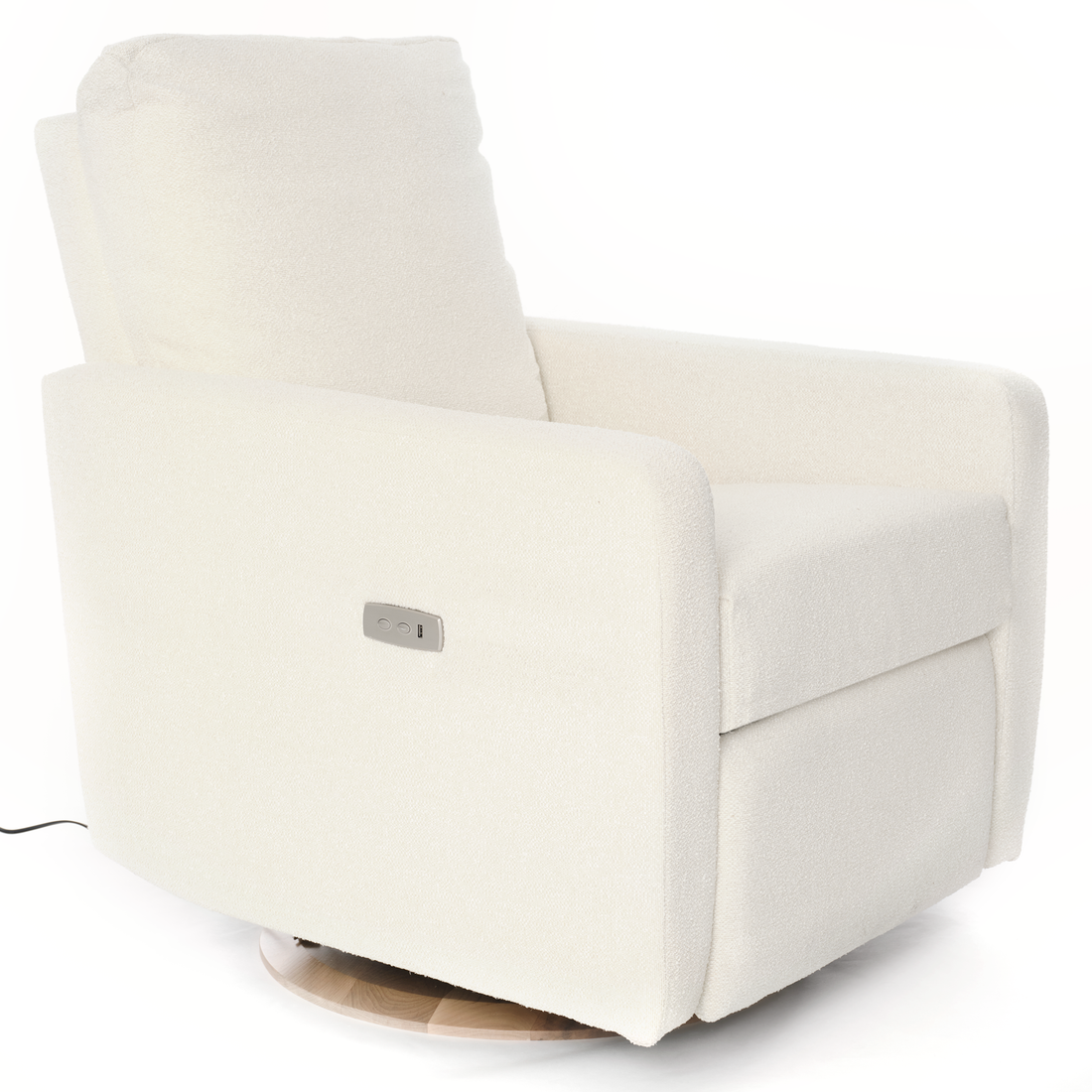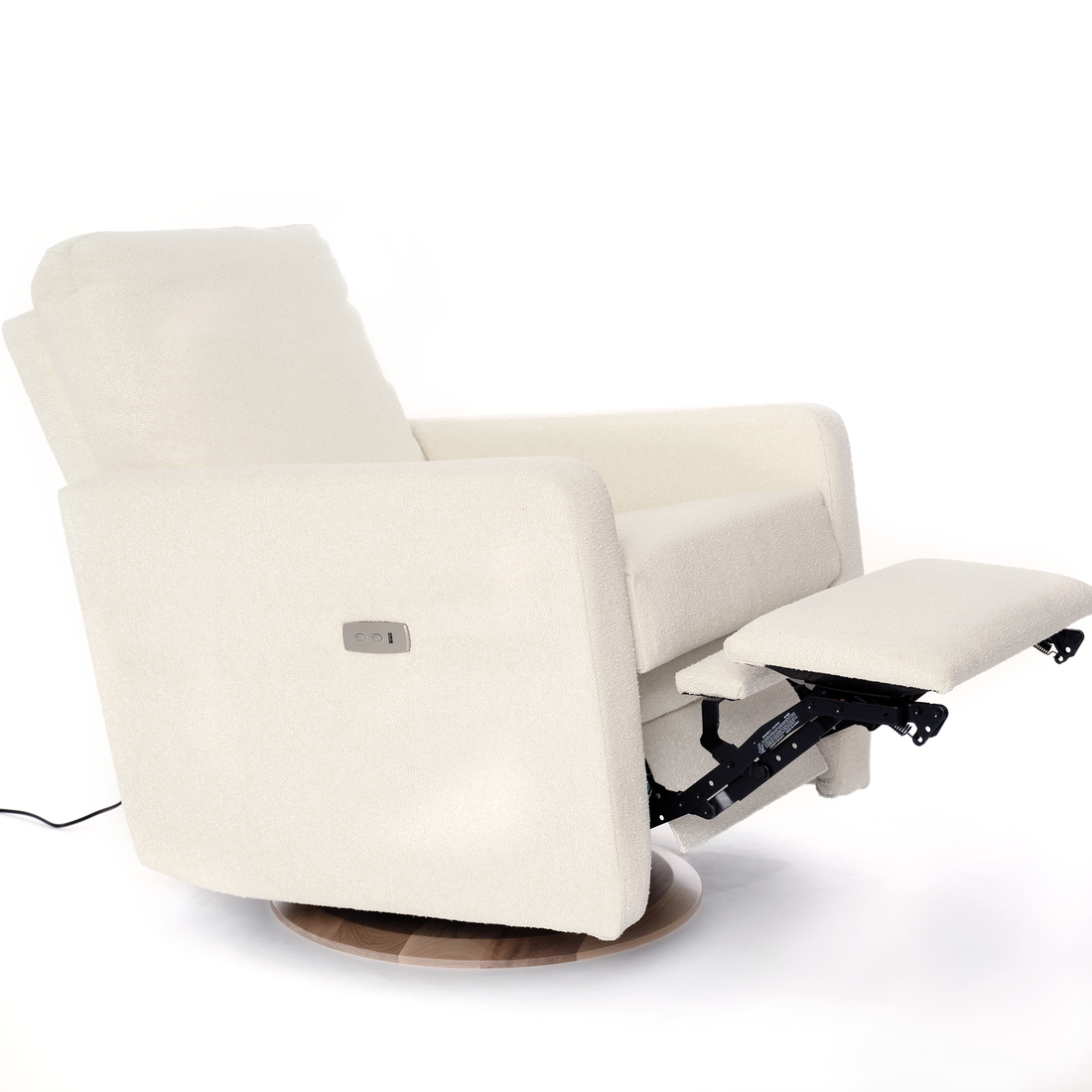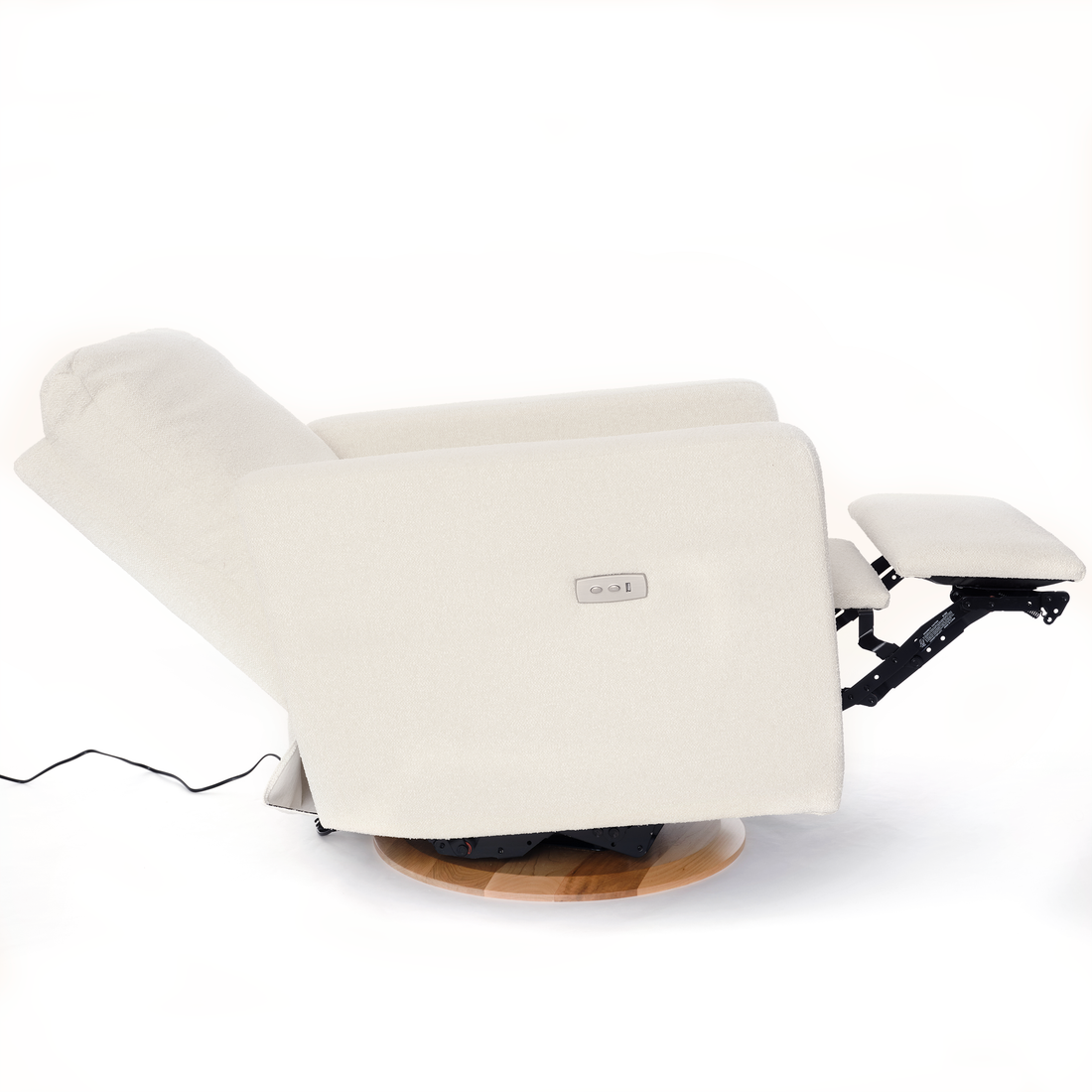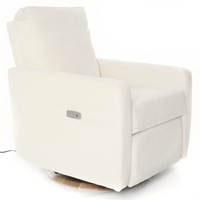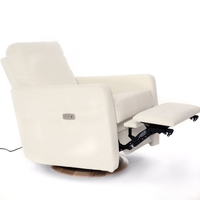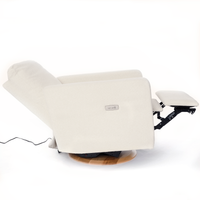 DREW – Gliding Swivel Nursery Recliner - High Performance Tweed Snow Bouclé
MADE IN THE USA BY SKILLED CRAFTSMAN
Our exclusive Drew Recliner Swivel Glider does everything: it glides, it reclines and it swivels a full 360º, giving you all features you love in one chair.
The Drew features a hidden recliner lever on the inside of the arm which is easier to reach and has no bulky handle on the outside of the chair.
This 39" extra tall back gives you support that's a head above the average recliner. Get amazing comfort and exceptional head support without compromising on style! 
Available in a wide variety of fabrics and colors. Swatches are available for purchase, see below.
Approximate Dimensions: 30w x 35d x 39h
High Performance tweed snow Bouclé
Our High Performance Bouclé fabric is a favorite for many reasons. It has a soft feel, is comfortable to sit on, and also looks great from a distance because of its rich modern matte texture. It instantly adds interest and texture to any room.
Our high performance bouclé fabric is both adaptable and durable so you can use it in a high-traffic room or cozy up in a corner in your nursery or bedroom. It has a high performance finish so it's easier to clean. It also has a lower liquid absorption, which makes it a perfect upholstery choice because it's so easy to clean up a spill before it soaks into the fibers.
THE PERFECT FIT
We've worked hard to make sure you have the best fit. The high back and perfect arm height means you can completely relax while feeling supported.

Approximate Dimensions: 30w x 35d x 39h
SHIPPING TIMEFRAME
Please reference the exact shipping timeline under the description of the chair. Each Quick Ship/Ready to Ship chair could reflect a different timeline depending on availability.
If you have questions, email our glider expert at erica@oilostudio.com.
HOW IT FITS
See how the Drew fits a 5'4" Mom and all the features she loves.
OUR FAVORITE FEATURES
OILO'S MOTORIZED RECLINE ADD-ON FEATURE
Quietly and effortlessly recline your recliner with the push of a button.This is our favorite feature here at Oilo. Especially when you want to find your perfect recline position without waking your sleeping baby. Plus our motorized recline feature has a USB port that will charge most current phones.
WOOD BASE ADD-ON FEATURE
We love the look of our wood bases. It adds the perfect touch to our chairs so you can move this chair from your nursery, to master bedroom, or living room for a lifetime of use.
OUR SWIVEL FEATURE
Our chairs has a swivel feature so you can move out of the sun or grab items without moving your whole body and waking your sleeping baby.
OUR BEST STAIN RESISTANT FABRIC
Our High Performance Fabrics are one of our favorite fabric choices. They are water resistant so liquid will pool on the top giving you time to hurry and soak up the spill before it soaks into the fibers.
WHAT ABOUT CUSHIONS?
We work really hard to make sure your cushions are made from the best possible material and don't slide everywhere. Our Drew cushions are filled with a non-absorbent, mildew-resistant polyester fiber that is lofty, lightweight, and soft. Thus giving you true comfort you can sink into along with peace of mind.
MADE IN THE USA
Our frames are built by local Craftsman, then upholstered by hand. All right here in the USA.
 GLIDER + RECLINER
Online reviews
See what Oilo Customers are saying about Oilo's Gliders + Recliners
read more reviews here
PAY NOW OR LATER, IT'S UP TO YOU.
We're excited to let you know that we have teamed with Shop Pay to give you the option to buy now and pay later. There are no late or hidden fees, and you'll never pay more than you agreed to up front.
READ MOre
Order a Fabric SWATCH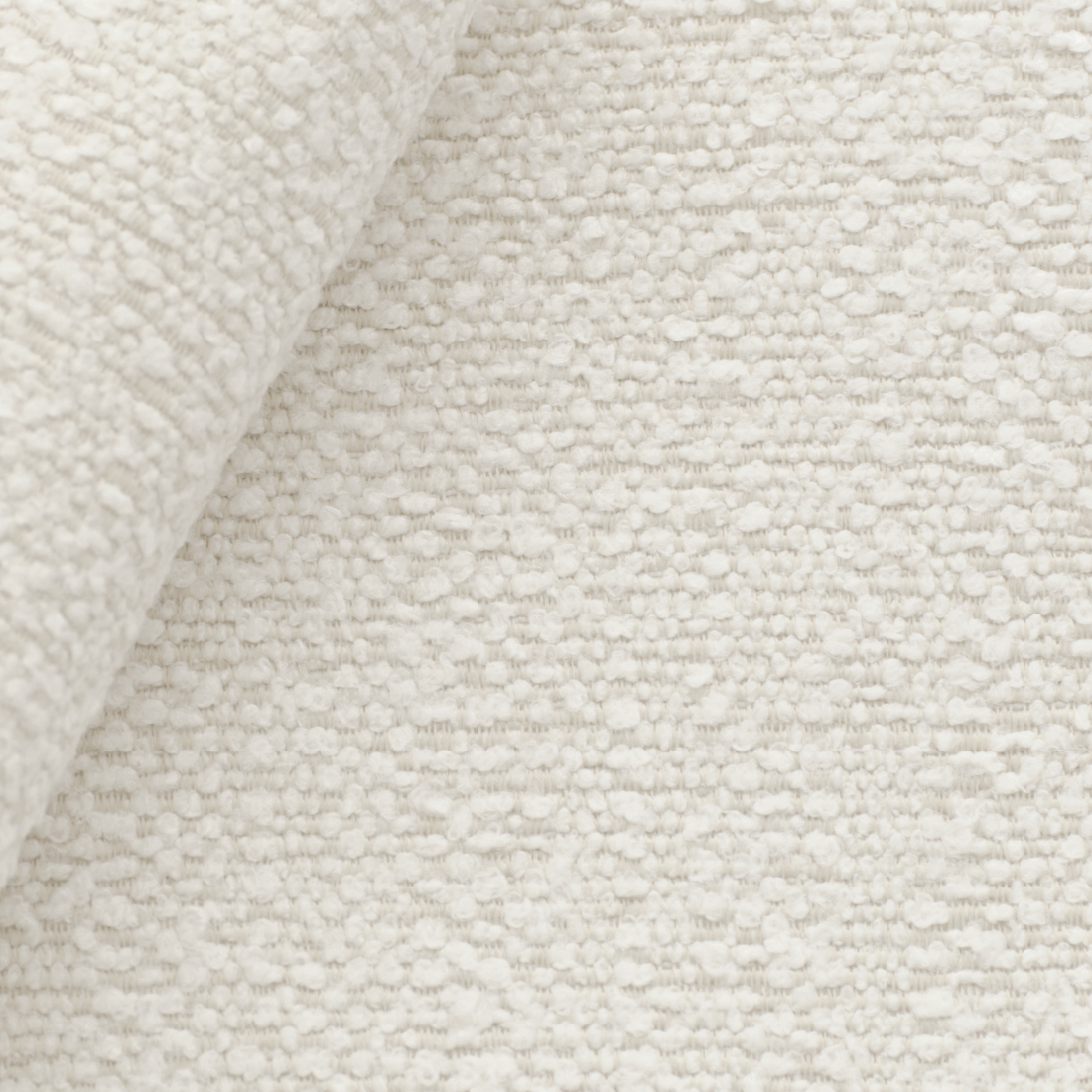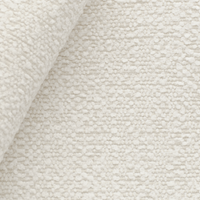 High Performance Tweed Snow Bouclé Swatch
100% Polyester- Stain Resist, High Durability. Dry Clean - Spot clean mild soap, or mild dry cleaning solvent

: : Swatch Size: 4 1/2" x 4 1/2"
: : Color: High Performance Tweed Snow Bouclé
: : Dye lots may vary. As a result, there may be slight color variations between your swatch and the final product.
CHOOSING A SHIPPING SERVICE
USA CURBSIDE DELIVERY ($179): 
Service provides delivery of your item(s) to the curb at the end of your driveway. This service does not include set-up or assembly or items or removal of packing. Estimated transit time is 7-10 business days.
CANADA CURBSIDE DELIVERY ($199):
Service provides delivery of your item(s) to the curb at the end of your driveway. This service does not include set-up or assembly or items or removal of packing. 
Oilo is not responsible for any custom or duty fees. Duties and additional fees are paid to a third party broker and range from $250-$500 CDA.